Why to Develop A Mobile Education App?
Students are the major target audience when it comes to mobile devices. They love buying new gadgets and latest models of smartphones not only because they put an ease on their daily lives but also because it is a new modern trend. If you do not follow these strands, you will get stuck in the past once and for all without the slightest chance to keep up with the modern technologies.
At the same time, mobile device for students is not only a part of their lifestyle. It may turn out to be extremely handy when it comes to educational process. Building an education app is a good idea. It can be useful not only for students, but also for teachers and professors who want to go mobile and cover a huge audience. This article will define some of the efficient steps of education app development. Moreover, you will find out some leading applications in the niche. But first, we need to have a clear understanding how your app can be useful.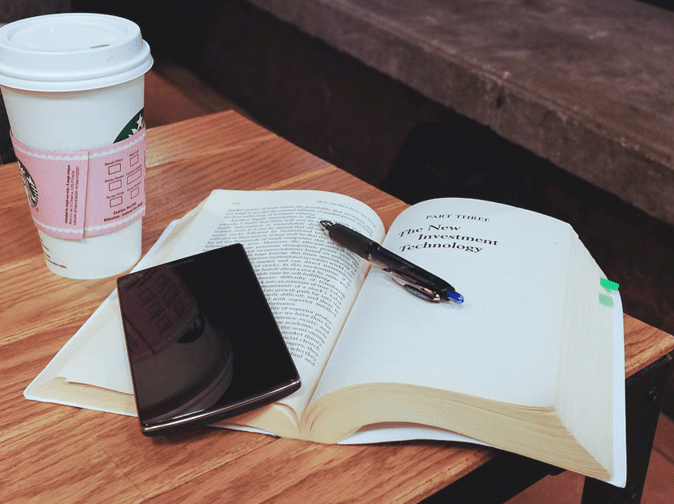 Reasons to Build an Education App?
Apart from providing a better learning experience for students, there can be some other important reasons for building an education app. When it comes to startups, revenue also matters as well as the ability to monetize the product. However, you need to make it popular and successful first. No subscribers and user impressions, no profit. So, you need to decide why you actually want to develop your product.
24/7 Educational Progress with One Tap
Make your app as available as possible. The best bet is to try and publish the application on all major app stores. Let your target audience find the product by the description and keywords, download it and start using at once effortlessly.
Make Appealing Apps
Always know what your potential users are looking for. If they are eager to learn French vocabulary, build an application that comes with a list of new words divided by topics or lectures. If your users want to learn history, the application may include a particular course or lecture as well. Try to think ahead and predict how the market may change along with needs and demands.
Stay Connected
Make sure your app is always connected with the global web. As a rule, the majority of campuses provide free Wi-Fi network. It means you need to provide a feature that will let users run an app with the help of Wi-Fi connection. It will let you enable some other award-winning features like push notifications, maps, geofencing and more.
Voice Records
Voice interview recorder can be a good idea for students who do not want to write at the lecture. At the same time, they still want to remember what the topic is about. A simple function can let your application really stand out from other education apps.
Zooming Function
Sometimes students take photos of the blackboard or writing materials. The information can be too hard to figure out due to a low quality of photo. A simple zoom can be a good solution to this problem. Make sure your users can move the screen right, left, up and down in order to sort out necessary information.
iTunes U is a Must
The latest statistics reveals over 600 different universities across the globe using iTunes U sites. They include some leading educational institutions like Oxford, Stanford and some others. Those sites can be used to distribute university's content on public. You can use the app to provide access to those websites and necessary information with only a couple of taps. It is high time we forgot about traditional libraries. While the world is going mobile, the educational system also evolves providing new digital education methods and tools.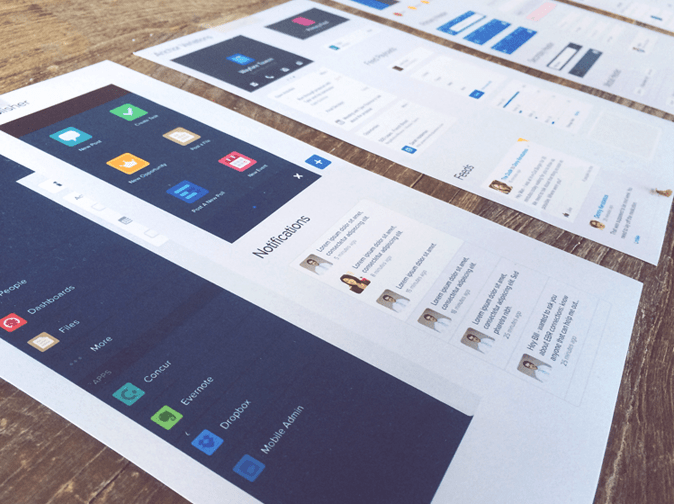 Tools You May Need for Development
Good news for beginners who are not familiar with coding, testing and programming. On the one hand, education apps are not as hard to develop as you may think. There is a wide range of development tools that will let you handle the project. On the other hand, the process still calls for attention, skills, knowledge and accuracy. The best bet is to hire a professional development team. If you cannot afford hiring specialists due to a limited budget, you can try and build the app yourself using the following tools. They will certainly put an ease on your work.
App Wizard for Designing Interface
You will certainly appreciate this affordable tool that will let you handle some simple tasks when it comes to UI features for your interface. If you want to build a simple drag-and-drop education application, this tool will be the best bet. At the same time, it will be the cheapest way to complete the project. You should not expect it to be a professional development tool due to the lack of power and other features. However, beginners will certainly like it.
If you deal with an app for iOS, App Wizard is also a good choice as it comes up with fast and regular updates no matter what happens. It does not matter if your app will be created in form of a blog, hosted game or website, instant updates will be quite handy. The only problem is that producers of the tool charge monthly fees. On the other hand, they are much lower if compared with the cost of hiring a professional UI designer and programmer. App Wizard lets you:
modify the application 24/7;
dedicated server hosting and monitoring;
help with designing and deploying your app.
iPhone Sculptor for a More Complicated App
This tool is much more advanced if compared with the previous one. It is a good alternative to those who are eager to build a more complicated education application. The price is about $200. For this sum, the tool will automatically contact different developers from across the globe and find the most appropriate charge for the work that will suit your budget. Some people use iPhone Sculptor in order to avoid tons of time wasted when hiring an outsource development team. The only problem with the tool is that no one will ever guarantee high quality of the product. Hiring proven development experts may probably be the only solution whenever you need to build a complicated application with a range of different features and functions.
If you still want to use iPhone Sculptor, you can benefit from the following opportunities delivered by developers linked to the service:
implementation of GPS functionality;
push notifications;
different types of graphic design including animations;
the delivery of all necessary server components;
audio and video streaming and more.
Both tools may certainly help when it comes to developing an education app. However, no one will guarantee great results. Moreover, you will never be able to come up with a complex mobile service that will grab the attention of your users. Simple product will hardly be a sensation. At the same time, you will not be able to express your vision of the tool at fullest. Only a team of professional developers will let you handle the project. Our team can boast numerous completed projects. Portfolio includes education applications as well. Contact us and find out more about the education app development.