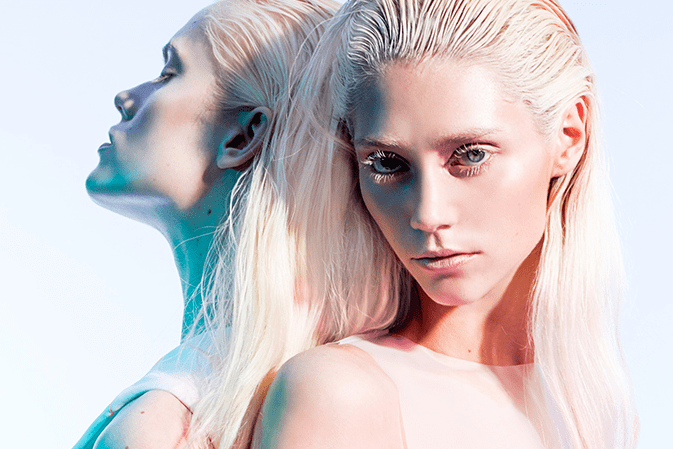 When fashion meets technology
Every day thousands of new apps enter the market to satisfy the needs of the most sophisticated users. We see millions of them, earning high revenues or closing within a month after launching. There are good and bad ones. But all of them will surely find target audience, so mobile market is always ready to welcome your idea.
It doesn't matter whether you are a doctor, an architect or a fitness guru: there are apps, which will surely help you throughout the career and will make your everyday life much easier. The same applies to fashion industry, where no rules exist and participants love experiments. This new trend is gaining popularity and people from all over the world tend to upload fashion apps to become more mobile and flexible.
Today we will describe the main participants in the field, their stories and flaws. If you are passionate about fashion and want to enter this niche, you will probably need such an insight to get an overall idea about your contestants and target audience. Remember, having an idea is great but not enough. You will need to understand the demands of a fashion market and listen carefully to the users' needs in order to stay afloat.
Apps that assist fashion designers
If you are a fashion designer or want to create such an app, you will surely need to learn more about apps, which greatly assist designers during the working process.
ColorSnap
ColorSnap is a source of inspiration for every designer, not depending on the industry he is working in. It is an app, which allows you to work on various color schemes, finding the best combinations for the project. You can view the chosen palette, save drafts, make pictures and change colors if needed.
Dropbox
Dropbox is not exactly an app for designers but it surely is a very useful service. This cloud service allows you to store all the information and pictures on your device and synchronize them with others. You no longer need to take your laptop everywhere you go. Just upload the material onto Dropbox and use it any time you need.
Fashion star boutique
Fashion star boutique is an app, which was created for both beginners and advanced designers, and helps to work with different styles of clothes and accessories. You can download various items from the shop and combine them to make a matching outfit.
Sketchbox Express
Sketchbox Express is created for all the designers, who love to draw and have Android-run tablet. It allows any user to make sketches and drawings of various complexity, offering a wide range of features, including brushes, fonts and so on.
Smart Ruler
Smart Ruler is a useful tool for designers, who always forget their ruler at home or at the office. Now you don't need to take it with you, as you have an app, which will measure anything you need! Just imagine how useful and accurate it is.
Fashionable e-commerce
Online shops are gaining popularity, as they allow users from all over the world to save time and money on attending malls and standing in queues. They also give people a chance to upload coupons or compare prices, which can greatly help the family budget. That is why if you are a fashion designer or want to be the mediator in the industry, you will surely want to know more about the market participants and how the whole system works.
Styliff
Styliff is a great app, which combines the best features of a virtual shop and a dressing room. Here you can create your personal 3D model and try on the clothes, which can be later bought in the shop. While most of the critics claim that it is impossible to find a proper item without trying it on, Styliff seem to have solved this problem. You can have a three-month free trial period to experience all the benefits the app can offer.
Hangr
Though Hangr may seem a bit complex at first, it is definitely worth customer's attention, as it allows not only to save time on searching for a necessary good but also to find the matching outfits nearby. All you need to do is to scan the price tag and get all the information about the item. Stores can greatly benefit from this idea by entering the online market and enlarging the target audience.
Wheretoget
At least once, we all wanted to buy an item, which a passerby was wearing. Aurelian Appere and Romain Moyne decided to make such a dream happen and with the help of $2 million investments created an outstanding app, called Wheretoget. It is a sort of a social network, where users post pictures of the items they are looking for and wait for the comments to arrive. It is quite a tight community and an average response time is only 30 minutes!
Dapper
Dapper was created for men, who hate shopping in order to make their lives easier. All you need to do is to select the type of event (for example, casual, active) and the price. The rest will be completed by the app: you will only need to swipe the pictures left or right and select the outfits you are interested in. You can then purchase the items, which you liked the most.
The market of fashion apps is growing rapidly and offers users a great chance to become more flexible. With the help of such apps, you will surely make your life easier and will have a chance to share your creative side with the world.