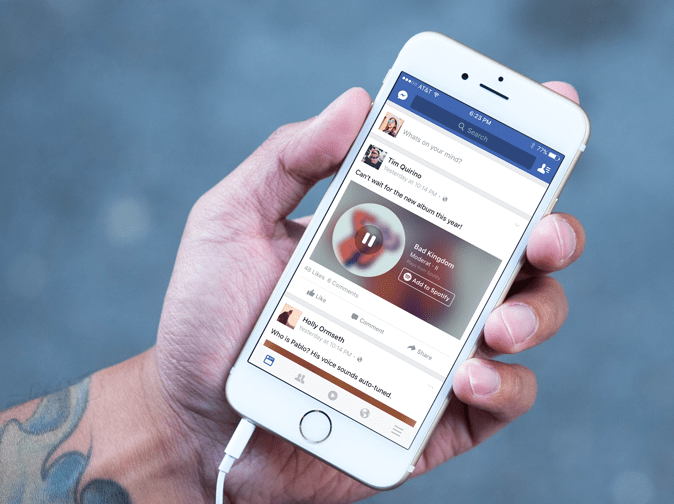 Tips to Develop a Standing Out Music App
Fed up from humming the tune instead of listening to it via your smartphone? Are you tired of wasted time on track downloads and loadings? Would you like to have a more efficient and handy service to listen music whenever you want? A good music app can be a good solution to all your problems. At the same time, a music application can also be a good idea for a start up especially if it deals with streaming.
Music applications have changed the way we listen to our favorite songs. Mobile devices have also made their contribution in the way we consume music today. More and more apps appear to make our lives easier and provide an easy access to enormous tack and podcast libraries any time we need. Some biggest names in the niche generate billions of traffic and have millions of subscribers. The competition is getting tougher. However, it does not mean you do not have a chance to hit the audience by storm with your won award-winning mobile service. This article will reveal some secrets that may come in handy when developing an application like Spotify, SoundCloud and more.
A-List Mobile Music Applications
To understand how you can gain success from your project, you need to do the research and check your future main competitors in the niche. We decided to put an ease on your research work and conducted a slit of top titles from the leading app stores. They all refer to music apps. You can follow their example or implement your own unique features to stand out from them.
Music applications will always stay in trend, as people cannot simply imagine their lives without music. However, people become more demanding and call for some new advanced streaming and other functions that will let them listen to favorite tracks effortlessly. Meeting their expectations is a tough challenge. So, here we are with our list of top applications.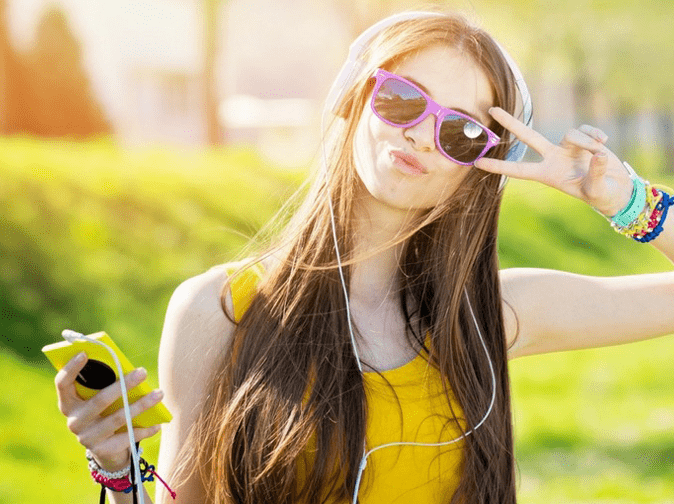 Soundtap - Radio Streaming Application
With so many great streaming apps users can easily hook up with any band or DJ from across the globe. We have some big titles like Pandora or Spotify. The list is rather long. All applications are different but still have one fundamental thing in common. It is actually the way how they connect their users with the music.
Soundtap appeared to be a great solution to link users to all the above-mentioned platforms. It has formed a global community of digital radio fans show can listen to daily shows featuring their favorite tracks. The application comes with a set of great features in addition to a fixed and indexed list of programs introducing over 800 different radio stations. The territory is yet limited by the USA and Canada only. However, we are looking for the app extension in the nearest future. Users can choose specific radio shows upon request or find radio channels and stations in accordance with their likes and preferences.
The application is mainly focused o streaming various shows highlighting college events like basketball and baseball tournaments. It pits stations from different campuses and colleges from across the country letting listeners easily engage using their smartphones. You will be rather surprised to know that Soundtap is a free application. The startup was launched as a non-profit project. The application is available in all major mobile stores including Google Play and App Store.
Phoncert - Don't' Miss A Show of Your Favorite Band
It is sometimes rather hard to follow your favorite band on tour. The lack of time and money can be a tough obstacle on the way to your musical engagement. However, Phoncert app is a good solution to all your problems. All you need is to download the application and get to every show and concert put on by your music favs. The product was mainly designed for bands and singers who want to deliver their concert recordings directly to fans. All they need is to download the app and plug their smartphones to a soundboard installed in the venue. That's it!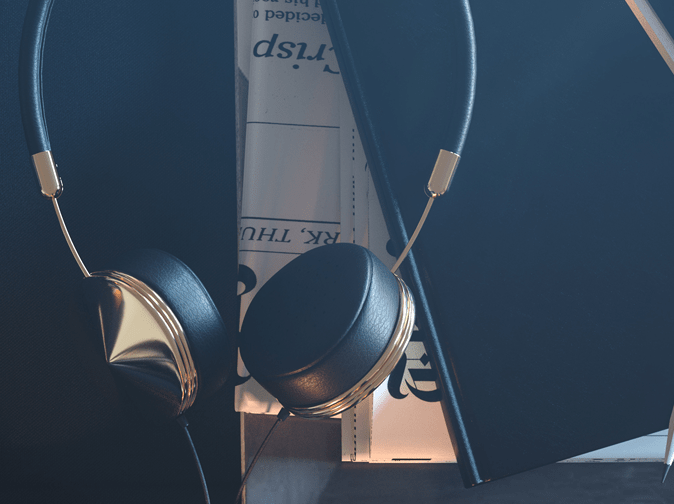 Phoncert is a handy mobile tool to put on great live shows remotely. It will certainly make band's fans pleased with such an approach. At the same time, singers can use the application to re-stream some of their old concerts that were a huge success. The app lets them present and release brand new materials and singles. Mobile developers have always mainly cared about casual users but not the bands and musicians. Phoncert will make the tables turned.
weeSPIN - A New Social Listening App
When you listen to music, you socialize with your friends and everyone who is n the room at the moment. At the same time, most users would like to have an opportunity to socialize remotely sharing their favorite tracks and podcasts with friends in social networks. weeSPIN makes the process easy and fast. You can share different songs, write comments and recommendations about a particular album or podcast.
The main mission of the application was to fill the gap between music streaming technologies and social networks. As a result, developers have come up with a music app that combines both features making it easy for users to engage. weeSPIN is currently collaborating with such big names in the industry as Spotify, Instagram and SoundCloud.
The application delivers a set of some award-winning features. Users can take track from music libraries to compose their own playlists and share them with friends. The app uses streaming facilities of its main partners, creates custom radio stations and lets users find necessary streaming using special key words. The same method has been successfully implemented in SoundCloud and some other great music apps. weeSPIN really stands out from other similar apps mostly thanks to its two coolest features. The first one lets you listen to the same track or song as your friend in real time. The features were enabled with the help of a sync function. The second overwhelming features is the integration with Instagram. So, if you really want to make a successful app, you need to make it streaming, modern and social.
PingTune - Music Network for Humans
The application may look similar to weeSPIN at first sight. They certainly have a lot in common. However, those are two different music apps. Both applications were built to provide music streaming and social features directly to is users. Both apps operate using the same technologies. Just like weeSPIN, PingTune also partners some leading music streaming application to provide a fast and easy access to music libraries. Moreover, both applications are 100% free. Well, at least for now.
In spite of all those things in common, PingTune is a different application. Its main mission is to connect bands, musicians and artist with their listeners and vice versa. Check the list of essential features and you will understand what we are talking about:
send snippets or songs to friends following short messages;
chat with friend and artists to discuss a new album or single;
leave comments and recommendations while the track is playing;
send exclusive leaks, sounds and podcasts to your friends and fans.
On the one hand, bands can create a strong and efficient feedback fro their fans using the application. On the other hand, fans can share their opinions and thoughts while listening to a new release or album. You can hardly think of a better tool to boost users' engagement with the app. The startups have recently got a $1.6 million funding. So, we are to expect some more great functions and features in the nearest future.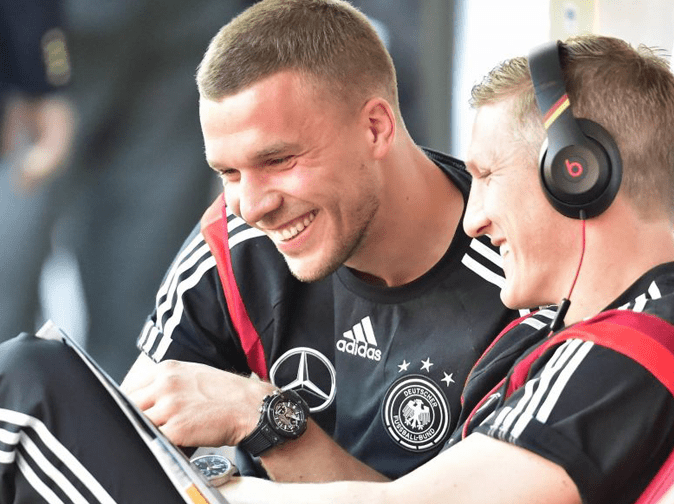 Tradiio - Help New Artists and Get Rewards
Have you ever dreamt of becoming a cool producer? Do you still want to become a real big banana of the music world? Would you like to become the legend of the music industry and find new talents? Tradiio music app is the tool you will certainly appreciate. With a growing popularity of digital currency, developers decided to create an app where you can invest your coins in bands and musicians who can hit the headlines in the nearest future. Imagine Spotify meeting the Wall-Street. Tradiio is the result of such unique collaboration.
The rules are very easy. Every new user will get 4 000 coins for a start. They are free to invest those coins in any emerging artist or band they like. If the band will gain success and increases its value. you will get some great rewards like T-Shirts, music show tickets, bags and other staff. The main idea of the app was to let casual users make their contribution to the emerging artists' careers.
How Much Does It Cost to Develop a Music App?
The price of any application in site of the type may depend on different factors. They may range from the development team origins and rates to project complexity, features and technologies. Building a great music app is not as hard as it may seem considering the availability of cloud-based services, APIs with music libraries and other features.
At the same time, you need to hire a team of professionals who will handle the UI/UX design, the development process and implementation of all necessary technologies. The cost can go up if you want to see some more complex features in your product. No matter what options you want to bring to your users, always consider the following basic features:
The Registration Process - think of an easy and simple way for users to sing in. The best bet is to implement the registration using social network accounts;
Social sharing - follow the example of weeSPIN and let your users share songs, playlists and other content;
Navigation System and Catalog - implement a fast and easy-to-use search tool making it simple for users to find a necessary podcast, radio show or band by keywords. Catalogs will provide a clear vision of how much music you can serve them;
Push notifications - this feature is always a good idea for every mobile product. Music apps are hardly an exception.
Summing Up
You now have an understanding of what features a good music app should have. At the same time, you have found out what factors may influence the cost of music app development. Finding a reliable development team can be the toughest challenge by now. For this reason, we offer a full-scale development service to build mobile applications in spite of the platform, type and complexity. Do not waste your time and start bringing your idea of an award-winning mobile app to life right now!