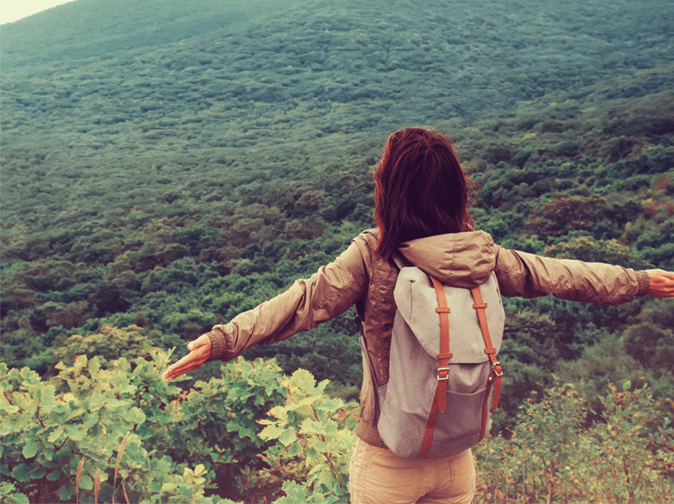 How to Build a Travelling App Like Airbnb?
Building a good travelling app may certainly be a good idea for a startup. Despite the fact we have some proven leaders on the web and mobile market like Booking.com and Aribnb, you can still come up with a set of unique features to make your product stand out from other applications that refer to a travelling industry.
There is always a great chance to become a globally recognized mobile travelling service like Airbnb and generate huge revenues, as there can be various monetization tool to bear fruit. All you need is to think of a convenient and easy-to-use service that will provide a fast troubleshooting for users who want to arrange their trip or vacation by themselves.
Think of an essential list of features that will let your customers book cars and rentals, find necessary sites and venues, build routes and more. The main mission is to make the travelling experience more fascinating and practical at the same time. This is why we decided to highlight some modern travelling trends and follow the example of Airbnb - one of the most popular mobile and web applications for people who want to explore new cities and areas.
Latest Travelling Trends
With so many new directions in the travelling industry, there appear some new trends that you need to consider when developing your own travelling application. Some of the latest ones include:
bleisure - a new term was created to describe businessmen looking for some more fascination and independence once they are on tour in another city;
extended travelling experience - modern users are tired from traditional travelling formats. They look for a mode advanced travelling experience featuring new destinations, authentic sites and cuisine, etc.;
spending more - in spite of all travelling costs including rentals, flights and shopping modern tourists are ready to spend more money during a trip;
solo trips - solo travelers are typical guests in different countries across the globe today. They still look for a safe and reliable tool that will let them handle different problems during the trip like finding a place to stay, building the trip map, finding a place to eat, etc.
Those are the trends that are essential for a modern travelling app. Of course, it does not mean you are limited to the above-mentioned only. You are free to think of your own feature or function that may attract the attention of potential users. First, let's think of what you can achieve when building an app similar to Airbnb.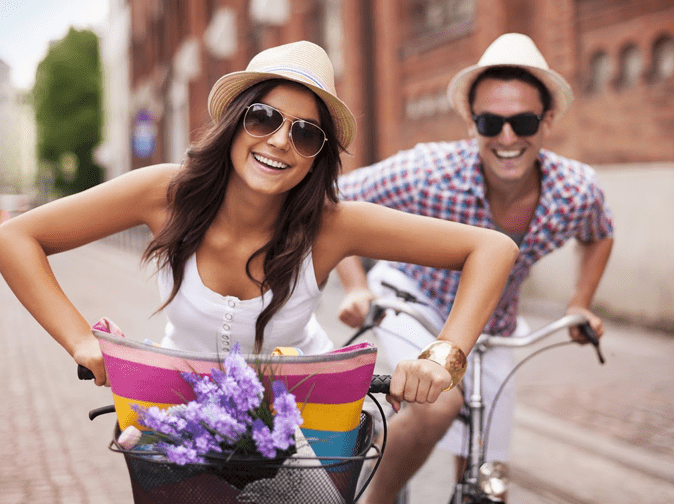 Airbnb Insights and Global Course
Airbnb is certainly the leading mobile app today with its web version that can boast millions of users from different parts of the world in addition to billions of annual revenues. The main mission of the service is to let users easily find a place to stay no matter where they travel to and when. The app links them directly with the hosts and gets commissions from every purchase. You can choose from a wide range of rentals, apartments, houses in accordance with your preferences, location and price expectations. As for current achievements, the app can boast:
60+ million active users looking for rentals;
500 000 daily users who rent a flat using Airbnb service;
Over 10 million miles of covered destinations by app's users;
700 000+ hosts from across the globe;
Almost $1 billion revenue.
Looks great, right? However, the mobile market has some other big names representing their traveling apps. They are hardly as successful as Airbnb. Nevertheless, they still worth mentioning:
HomeAway can boast over 1 million of listings from across the world. The competitor unites several other popular mobile services and platforms including VRBO, VacationRentals and some more:
Owned by TripAdvisor, FlipKey offers some great rates and high loyalty conditions for users from different parts of the world. The application boasts about 5,000 daily deals.
There are some other safe and efficient competitors like Roomorama. It has successfully implemented the system of verification, bills, authorization and more.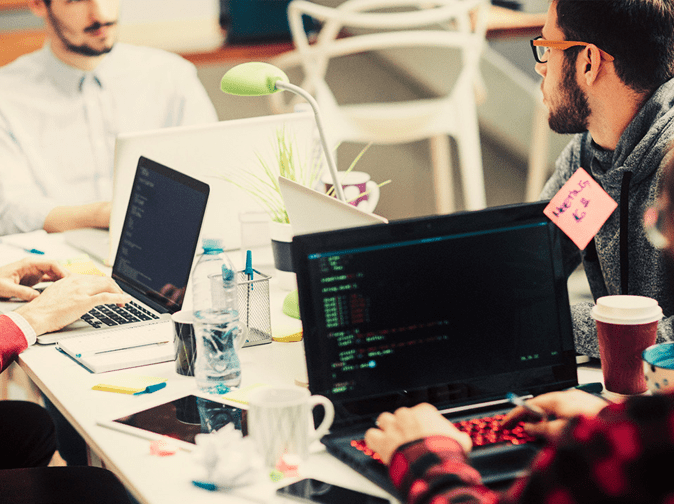 Factors that Influence Travel App Development Cost
This part is the same as in any other app. The cost of travel app development process can be affected by numerous factors. They include not only technologies and features you want to implement in your application but also the development team rates, complexity of the project and more. We decided to conduct a list of some major aspects that you need to consider before launching the development process:
The development team. Here you need to keep in mind the number of specialist, their residence and professionalism. The better the team, the higher the rates. On the other hand, you can always find cheaper services delivered by developers from India or Easter Europe, while the quality of their services is actually the same. You should also decide whether you choose an in-house company or a freelancer. This choice will also affect the cost of the development process.
The type of platform is another vital factor that has a direct affect on the price of the project. You need to decide whether you choose iOS or Android users as a target audience. Do the research and choose the best bet for your particular project or come up with a hybrid version of the application.
Design. You need to decide which is better for your future app. Whether you opt for a custom or standard design. What UI/UX features you will implement? What type of interface are you going to develop? These are the questions you need to answer beforehand. The technical complexity of your project influences the total cost of the app development as well.
The slightest feature may influence the level of your users' engagement and total among of subscribers. Moreover, you need to think of the most appropriate monetization model in advance. Avoid ads and commercial blocks as well as in-app purchases. They are hardly the best variant when it comes to a convenient travelling app. Commissions and collaboration with hotel and restaurant chains, museums and other venues is a good option.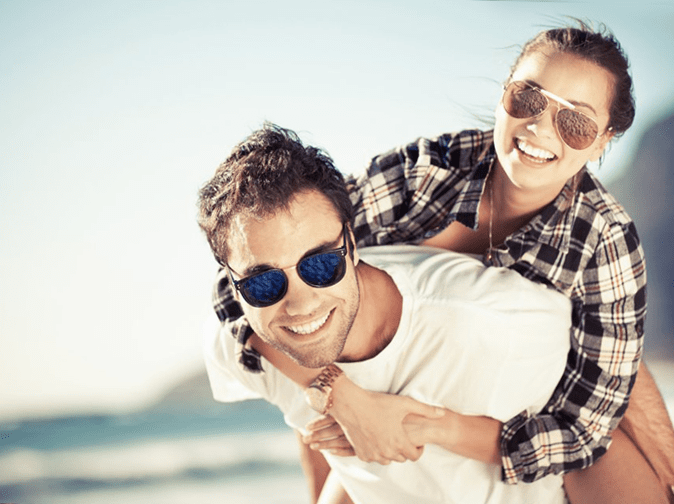 Fundamental Features for a Traveling App
Following the example of Airbnb is probably the easiest way. For some people it can be the best choice considering revenues and popularity of the application. On the other hand, it is always better to come up with your own feature ideas and options to make the service more unique and problem-solving. The mobile travelling niche only starts to develop. So, here are some ideas you can include on the list of function for your travelling app:
Room and rental descriptions - a basic feature can be turned into a more detailed search for the user. Everyone is looking at room's photos and description. People look for size and location as well. Use special filters to sort all variants by necessary parameters and use the photos provided by hosts;
Maps - a vital option for tourists who prefer travelling on their own. You can use Google Map API as well as some other sources to ensure your map operating 24 hours and even without internet or Wi-Fi connections;
Geofencing - let your users identify a necessary zone with the highest concentration of museums, monuments and other attractions and stick to the route. Some developers implement augmented reality to let smartphone cameras locate the nearest cafe or pub. You can do the same as AR is the latest trend for travelling apps as well;
Messengers - these services are vital for any app. Moreover, when it comes to a travelling application, you need to implement an easy communication tool to link the guests and hosts together;
Sign Up feature - make it as easy for your users to register in your application as possible. Integrate signing up using social network accounts. Think of twp variants of registration process for the hosts and their guests;
Built-In translator - a good idea for people who travel to some authentic countries not very popular with typical tourists. A good idea is to implement a voice assistant like Siri to quickly translate particular phrases and sentences;
Mobile Guide - make it possible for users to find all desired places of interest or build routes for maximum convenience. Let them get to a necessary location effortlessly.
These are the basic features for a good travelling app that will certainly gain success and recognition. However, the implementation may appear to be rather expensive. Our team of developers offers reasonable rates and guarantees exceptional quality. We have developed different types of applications in spite of the platform and complexity.